Our Work
We develop the best tailored solutions and architecture in order to build superior quality products.
DEVELOPERS TRUSTED BY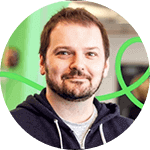 Danny Hawkins
CO-FOUNDER & CTO OF QUIQUP
"Working with Aurity has saved us significant time in finding the right talent to create our first React Native app. We're very happy with the result and the cost was completely transparent all the way through"
STACK
Technologies
React.js
Node.js
React Native
Graph QL
AWS
Bitrise
TS
LET'S GET STARTED
Want to join Aurity Tech accelerator?
Whether you want to develop an amazing app, hire an excellent dev team or get help on your tech architecture, we are here for you.
Get in touch