INTRODUCTION
Rotageek: Schedule and manage
your staff through data-driven technology
BACKGROUND
Rotageek helps businesses schedule and manage their staff, optimizing their procedures to ensure they have the right people at the right time and right place. The solutions they provide also take into account the management levels, payroll, communication with employees, managing occasions efficiently, and more. Rotageek is all about employee scheduling, communication, and management to ensure a high ROI.
TESTIMONIAL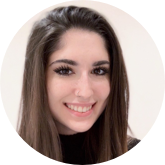 Mia Zambakides
PRODUCT MANAGER AT ROTAGEEK
"Working with Aurity was great because of the knowledge they have around React Native and best practices. They helped us set up and kick off the project quickly, keeping the whole process from the building to releasing very streamlined and very efficient."
Building a scalable app while implementing the best practices and passing knowledge about React Native.
Challenge
Rotageek wanted to rebuild their existing app that was built in Xamarin because it was hard to manage and scale it. The new app had to have the same features as the previous one enabling efficient scheduling, leveraged on data-driven technology to meet demand, engage teams, and drive efficiency.
Because of the React technology used on their website, they decided to be consistent and develop a new app for mobile using React Native. Having no developers with React Native knowledge or someone who could lead them and tell them the best practices about it, they turn to Aurity for help.
One of the challenges for Aurity was to create a new system that helps Rotageek's clients to have smooth and streamlined operations; however, the main challenge was to ensure that the transition of the old system to the new system remains cost-efficient, safe and result-oriented.
Solution
We deploy the first version that is based on managing and scheduling the employees. Aurity has been very supportive, prompt, and efficient in terms of problem-solving, communication, and co-operation to set up the infrastructure and help deliver the project on time.
The solution provided by Aurity serves as a comprehensive platform where Rotageek can have all features and tools relevant to human resources scheduling and managing under one roof. Previously, they have different versions and vendors for various functions, but with Aurity, they have got a one-stop-shop that redefines scheduling all in one place.
Having the functional and stable first version of the app, which is feature parity with their old app.
Building a stable infrastructure that will support future development.
Keeping the whole process from the building to releasing very streamlined and very efficient.
Results
The Aurity team possesses a profound knowledge regarding the best practices which helped Rotageek implement the same with the new app. Aurity had to work along with Rotageek's in-house developers and collaboration between both the teams to ensure the desired results at the end.
The features Aurity had to translate from their existing solution include auto-scheduling, digital scheduling, forecasting, absence management, integrations, reporting, compliance, schedule gaps, swaps management, payroll, timesheets, and security. The best thing is that with React Native all these features are fully customizable and can be scaled up with time as per the business requirements.
All blockers and problems Rotageek faced Aurity was rapid to resolve.
Passing knowledge about React Native.
Implementing the best practices in their development process.
Setting up scalable infrastructure and deploying the first version of the app.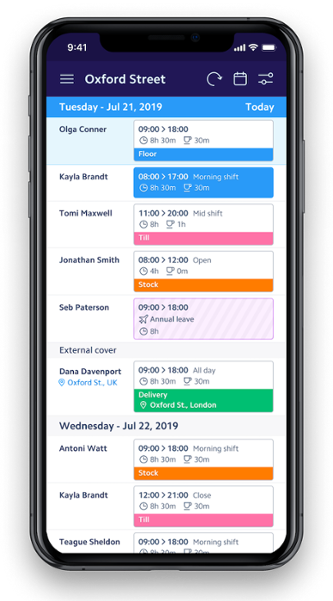 LET'S GET STARTED
Want to join Aurity Tech accelerator?
Whether you want to develop an amazing app, hire an excellent dev team or get help on your tech architecture, we are here for you.
Get in touch